Campaign encourages HIV dialogue among youth and health professionals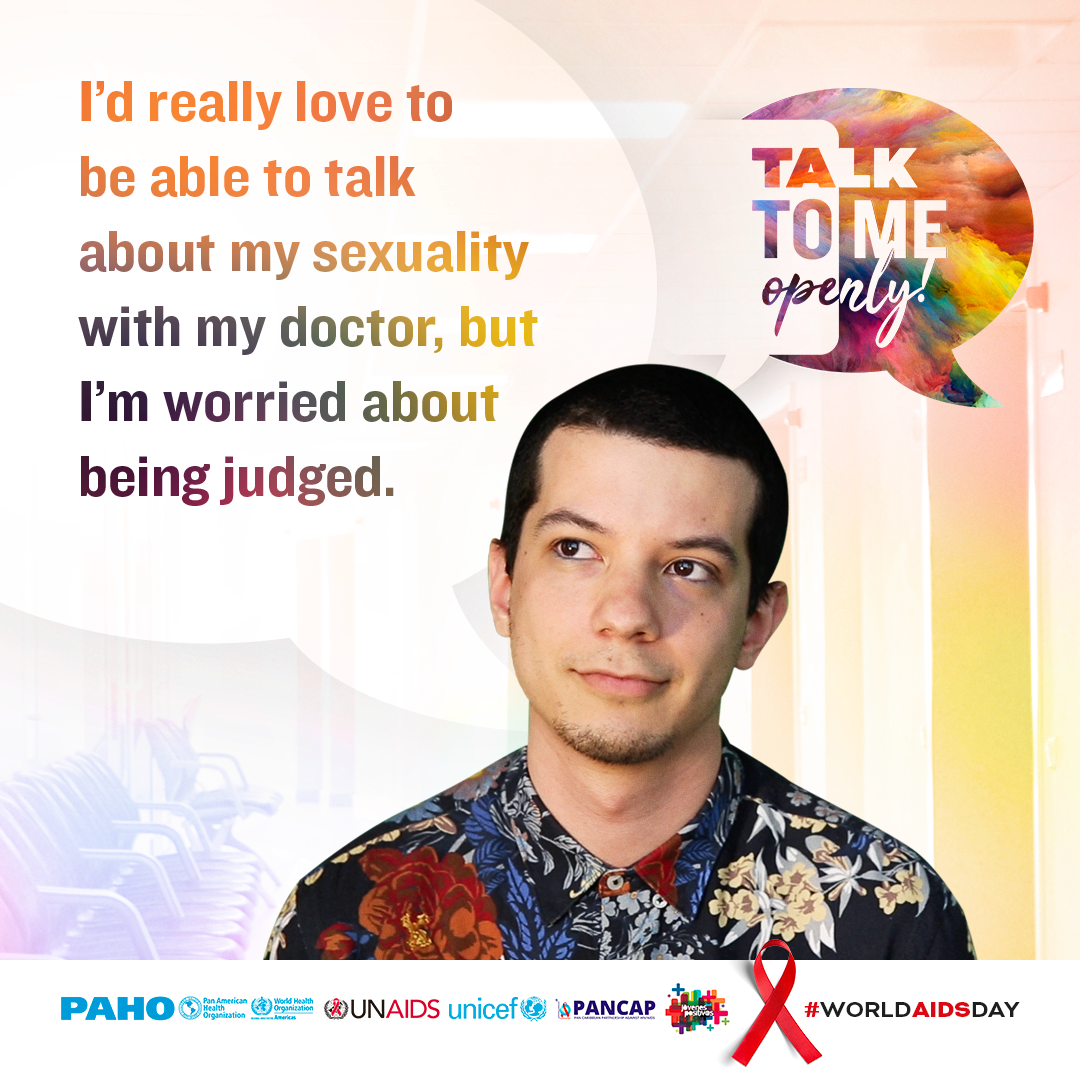 Every December 1st, we celebrate World AIDS Day. This day is an opportunity to support those involved in the fight against HIV and to improve understanding of HIV as a global public health problem. This year, PAHO/WHO, together with the Regional Offices of UNAIDS and UNICEF, PANCAP and the Latin American Network of Young People Living with HIV (J+LAC), jointly adopted the slogan #TalkToMeOpenly.
This campaign aims to raise awareness, particularly among health care workers, of the specific needs of young people, and get them involved in helping to reduce stigma and discrimination towards those most vulnerable to HIV infection. Discrimination is an important barrier that prevents many from accessing care. The campaign also aims to empower more youth, including young gay men, to seek the information and support they need to enjoy a heathy sex life. Young people living with and without HIV were fully engaged in the creation of this campaign and in the development of all materials. The theme was their suggestion, which we have fully embraced. Join us!
While we have already made progress in HIV response in the Region, these efforts must continue if we are to end AIDS by 2030. In Latin America, new HIV infections have increased by 7% since 2010. An estimated 100,000 people acquired HIV in 2018 alone, one in five of which were young people aged 15 to 24. In the Caribbean, almost one in three new HIV infections occur among youth. However, the number of new infections has reduced by 16% with an estimated 16,000 new cases in 2018. Throughout the Region, gay men and men who have sex with men (MSM) continue to be disproportionately affected by HIV, representing 40% of all new infections in Latin America and 22% in the Caribbean. Worldwide, gay men and MSM are around 22 times more likely to have HIV than the general population.