Discussions at the Cuba Salud 2022 International Health Convention Focus on Post-pandemic Health and Achieving the Sustainable Development Goals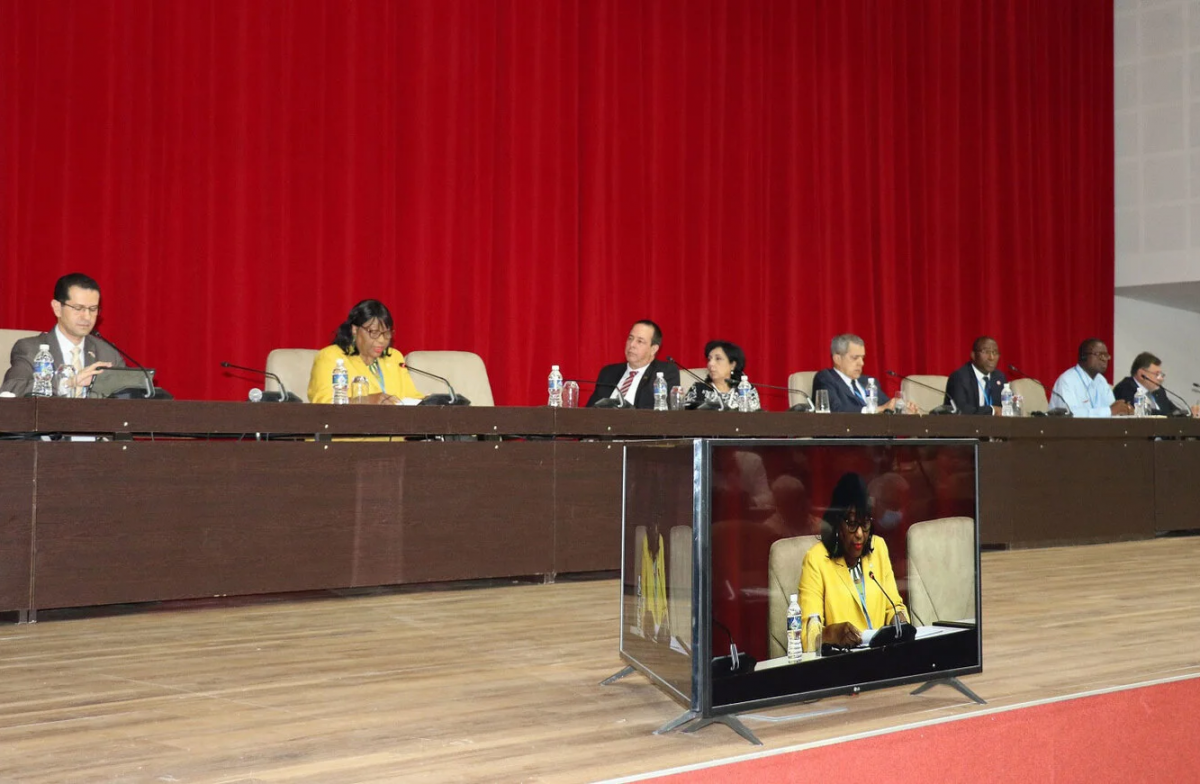 The current challenges facing health systems after the COVID-19 pandemic, as well as how to achieve the Sustainable Development Goals (SDGs) by 2030, were the focus of a high-level panel on the second day of the fourth edition of Cuba Salud 2022, an international health convention occurred in Havana until 21 October.
The Director of the Pan American Health Organization (PAHO), Carissa F. Etienne, said that "limited and uneven progress in the implementation of the 2030 Agenda was further set back by the COVID-19 pandemic. The world, including the Region of the Americas, is not on track to meet the Sustainable Development Goals, including SDG 3" on health and wellness.
"Although the full impact of the pandemic has still to emerge, the increase in poverty and inequalities has a consequential impact on health, health equity, and SDG 3," said Dr. Etienne during her speech to the panel on health policies aimed at meeting the 2030 Health Agenda within the framework of the Sustainable Development Goals.
The PAHO Director recalled that "disease knows no borders. So, as we turn to the task of rebuilding from this pandemic, we must do more to improve the health of our people by working in partnership and building equity as a core value."
Dr. Etienne said it is vital to place equity at the center of government agendas in order to build back better and fairer, and to help groups in situations of vulnerability "attain optimal physical, mental, and spiritual health and well-being," leaving no one behind when it comes to receiving care.
Among the health consequences of the pandemic, the PAHO Director mentioned the sharp decline in routine vaccination rates over the past two years, increasing the risk of polio, measles, and other disease outbreaks in the Region.
"We can ill afford these possible outbreaks and the resulting death, disability, economic and social costs, setting back sustainable development even further," she said.
The panel also included health ministers from Mozambique, Egypt, Romania, Jamaica, and Zimbabwe.
Earlier that day, the Minister of Public Health of Cuba, José Ángel Portal Miranda, gave a keynote speech entitled "Cuba's National Health System: post-COVID-19 challenges".
During his speech, Portal Miranda urged the international community to work to strengthen health systems through greater use of scientific advances and training of human resources. He emphasized that only in this way will it be possible to manage pandemics such as COVID-19, which revealed the weaknesses in many countries' health care structures.
The Cuban minister called for increasing people's access to health services and for greater equity in the distribution of resources.
Later, a panel composed of Etienne, Portal Miranda, and Cuban public health experts—moderated by PAHO's Representative in Cuba, Dr. José Moya—celebrated PAHO's 120th anniversary.