SENA (Colômbia): onde a estética e a saúde se encontram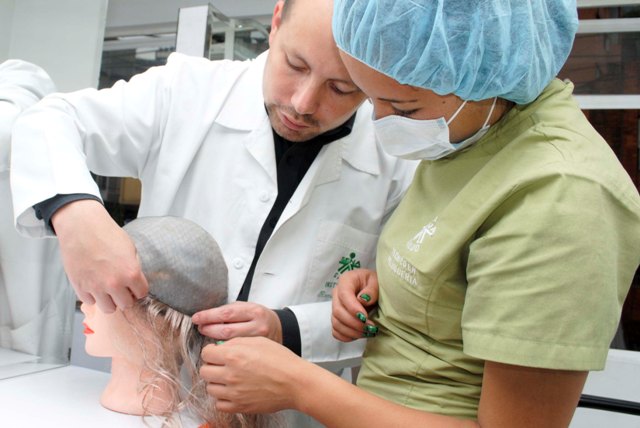 The hair loss resulting from chemotherapy can become a big problem of loss of self-esteem for women affected by cancer. To relieve this trauma, many patients choose to use wigs, which is not always possible due to the high cost that this object can achieve.  
Thinking about these women, the Technician Hairdresser program of the Educational Center of Human Talent in Health, of the National Learning Service (Sena) of Bogota initiated a special project, in which is developed a cosmetic and aesthetic procedure for women facing cancer treatment. 
The educational project is specifically directed to the program 'See good, feel better' ('Luzca bien, siéntase mejor') of the Chamber of Cosmetics Industry and Cleanliness of the National Association of Entrepreneurs of Colombia (Andi), which goal is to help women who have had their self-esteem affected by cancer treatments.  The program, which has helped more than 20 women, includes a campaign of hair donation.
Read more (Report in Spanish).