Health Employment and Economic Growth - An evidence base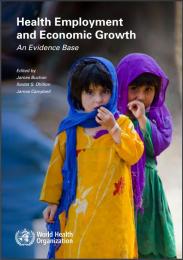 Review / Summary:
Powerful demographic and economic forces are shaping health workforce needs and demands worldwide.
Effectively addressing growing population need and economic demand for health workers stands as one of our foremost global challenges. It also represents an opportunity to secure a future that is healthy, peaceful and prosperous.
Institution:
World Health Organization