Expert in cross-border health care from the European Union opens ISAGS' workshop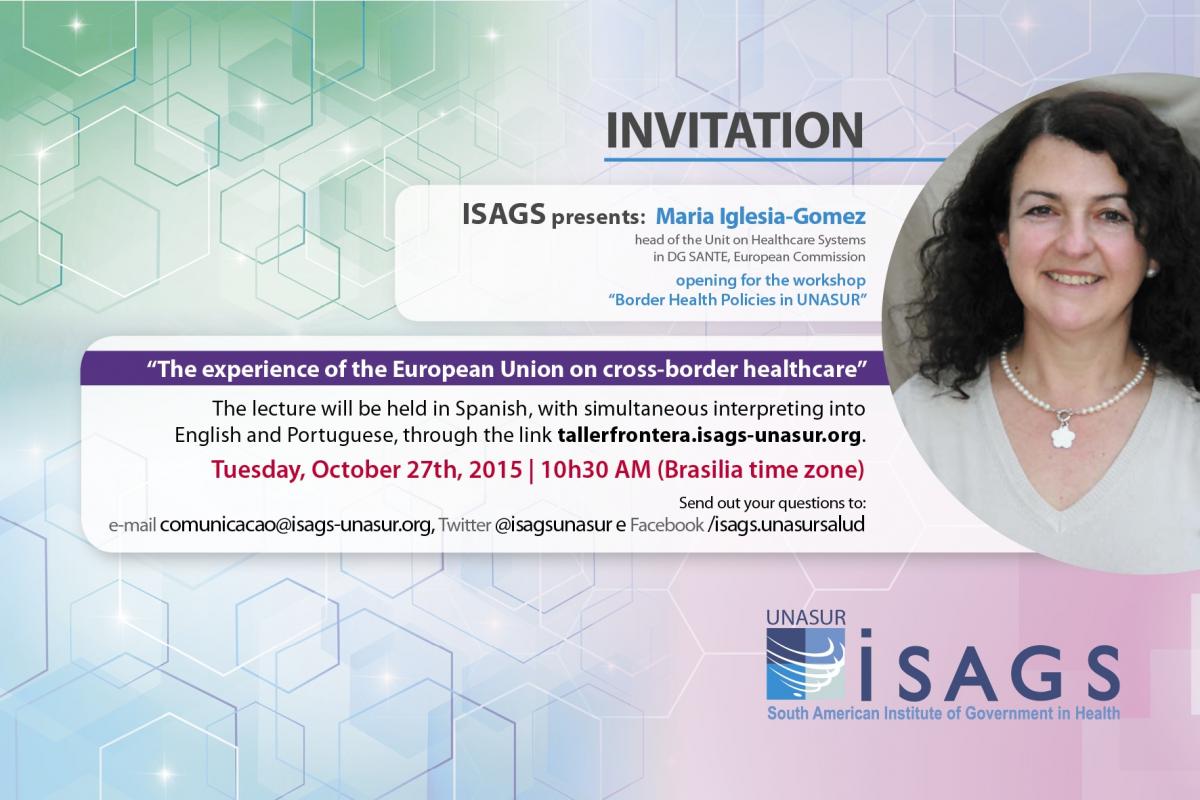 The head of the Unit for Health Care Systems of the European Commission's Directorate General for Health, Maria Iglesia-Gomez, will deliver the opening speech of the workshop "Border Health Policies in UNASUR", on October 27 (Tuesday), at 10.30 am, at the headquarters of the South American Institute of Government in Health (ISAGS), in Rio de Janeiro.
During the event, the expert will talk about the experiences of the European Union with cross-border health care, demonstrating the importance of health in the development of public policies towards regional integration and breaking geopolitical paradigms.
Iglesia-Gomez's lecture will be conducted in Spanish, with simultaneous interpretation into English and Portuguese, and will be broadcasted online. After the conference, the European representative will participate in an open debate. Those who are interested in participating in the discussion can send questions to the e-mail address comunicacao@isags-unasur.org, to ISAGS' Twitter (@isagsunasur) or to the Institute's Facebook page (/isags.unasursalud).
The workshop "Cross-border Health Policies in UNASUR" will be held from October 27 to 29, and its objective is to promote the exchange of knowledge on health strategies in cross-border areas in South America.