Call for applications for PAHO-OAS health scholarships in Brazil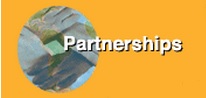 Students seeking graduate degrees in health and research for health may now apply for scholarships to study in Brazil under an agreement signed earlier this year between the Pan American Health Organization (PAHO) and the Organization of American States (OAS). The application deadline is 6 August 2014.
The tuition-paid scholarships are being offered through the PAHO-OAS agreement in conjunction with the Coimbra Group of Brazilian Universities (GCUB). The scholarships support studies at the master's or PhD level in health-related areas at Brazilian universities. They cover the costs of tuition and a subsistence stipend.
The new health scholarships are geared toward professionals who seek to put research for health to use in advancing public health in the Americas. GCUB has been offering scholarships in other disciplines since 2011. Applicants for the health scholarships at the master's level must have a bachelor's degree or its equivalent prior to submitting an application. Applicants for PhD-level scholarships must have a master's degree or its equivalent before applying.
Further details are available in this page.
The new Brazil health scholarships program will help advance PAHO's Policy on Research for Health (CD49/10), approved by Member States in 2009. 
PAHO, founded in 1902, is the oldest international public health organization in the world. It works with its member countries to improve the health and the quality of life of the people of the Americas. It serves as the Regional Office for the Americas of WHO and is part of the inter-American system, of which the OAS is also a member.
The OAS, through its Department of Human Development, Education and Employment (DHDEE), supports OAS Member States in creating policies and executing programs that promote human development at all educational levels.
The GCUB, established in 2008, is an association of national Portuguese-language universities. Its mission is to promote inter-institutional and international integration through faculty and student mobility programs, thereby contributing to the internationalization process of this national university network and of its foreign counterparts.
For information about the application process for the Brazil Scholarships Program for Research for Health visit.